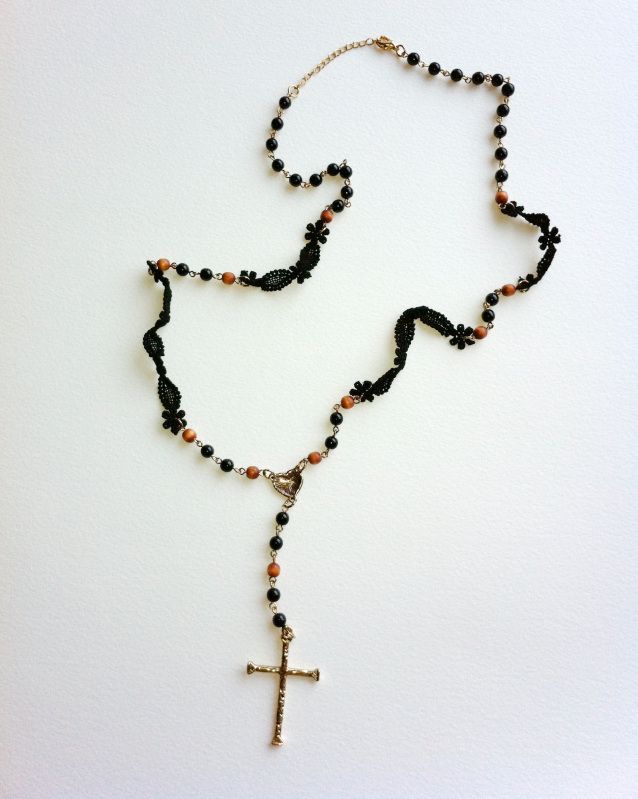 Notes:
A beautiful, unique rosary style necklace interspaced with lace. The chain comes in a choice of 2 colours, silver or gold tone.
Details, Size & Fit:
- Lobster clasp fastening though necklace is long enough to slip on.
- Gold or silver-tone chains with black beads interspersed with brown, wooden beads.
Necklace's measurement:
- Drop 19.5" / 50cm (excluding 1.45" / 11cm)
- Weight 16.9g
Colours: Gold / Silver
Code : NL9TPS
RM30.00 / S$12.00
More pics