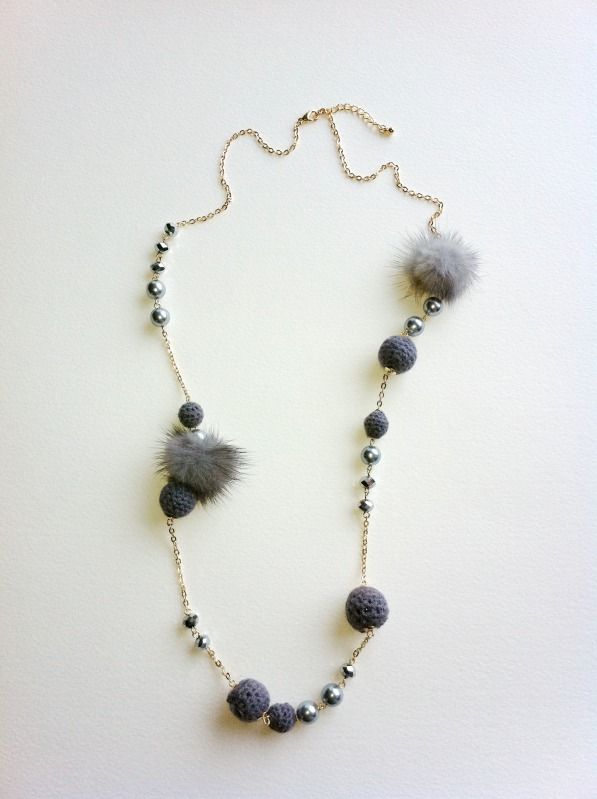 Notes:
Classy necklace with a difference. Grey toned embellishments made up of grey faux pearls, crystals, knitted balls, and soft puff balls, giving it a soft, feminine look.
Details, Size & Fit:
- Lobster clasp fastening though necklace is long enough to slip on.
- Gold-tone chains with grey-toned embellishments.
Necklace's measurement:
- Drop 16" / 40.5cm (excludes extenable chain 2" / 5cm)
- Weight 29g
Code : NL8TPS
RM36.00 / S$15.00
(Sold)
More pics