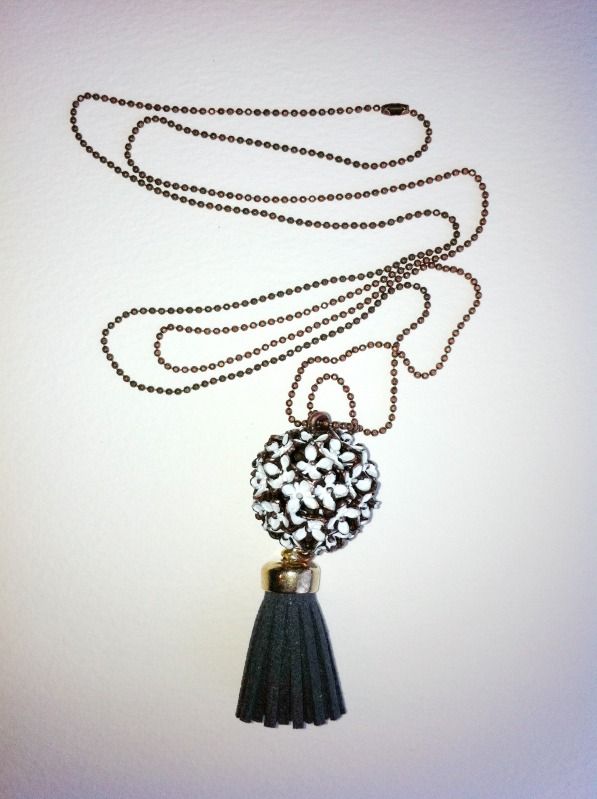 Notes:
Featuring a pendant made up of a ball of tiny little flowers, balanced off with a suede tassel. This versatile necklace looks great with a simple T-shirt or as a statement piece with a sexy dress for after hours.
Details, Size & Fit:
- Slips on.
- Copper-tone chain.
Necklace's measurement:
- Drop 17.25" / 44cm
- Width of Pendant 1.10" / 3cm
- Height of Pendant 2.75" / 7cm
- Weight 20.9g
Code : NL3TPS
RM39.00 / S$16.00
(Sold)
More pics