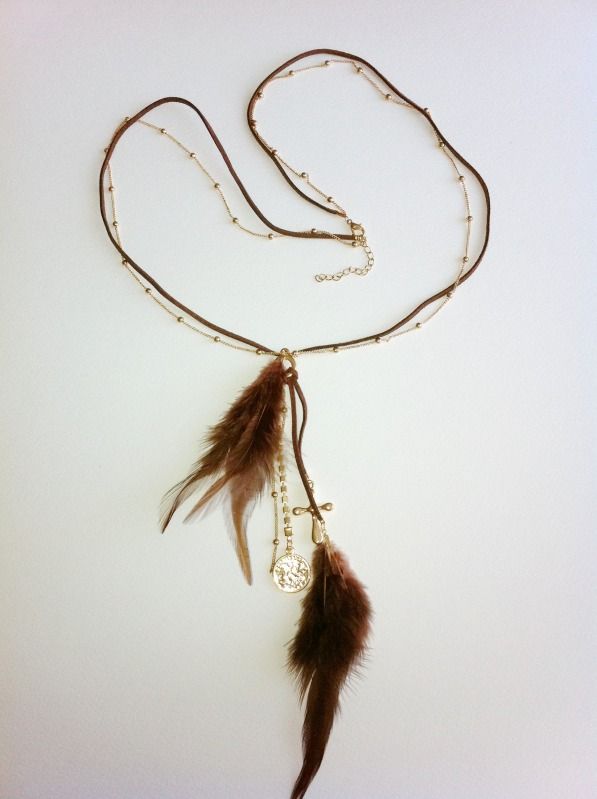 Notes:
This super funky necklace combines a gold-tone chain intersperse with tiny gold balls with a suede cord. The 'pendant' has a mix of beautiful feathers, diamante chain ending in a 'gold' coin and a beautifully crafted cross that is just divine in its simplicity. Leather, chains and feathers.....wroar.......
Details, Size & Fit:
-
Hook and clasp fastening though necklace is long enough to slip on.
- Gold-tone chains with gold-tone embellishments.
Necklace's measurement:
- Drop
17" / 43cm (excluding extendable chain of 3.25" / 8cm)
-
Embellishment Length 5.25" / 13cm (measurement excludes length of feathers which varies)
- Weight 17.6g
Colours: Black / Brown
Code : NL2TPS
RM39.00 / S$16.00
More pics