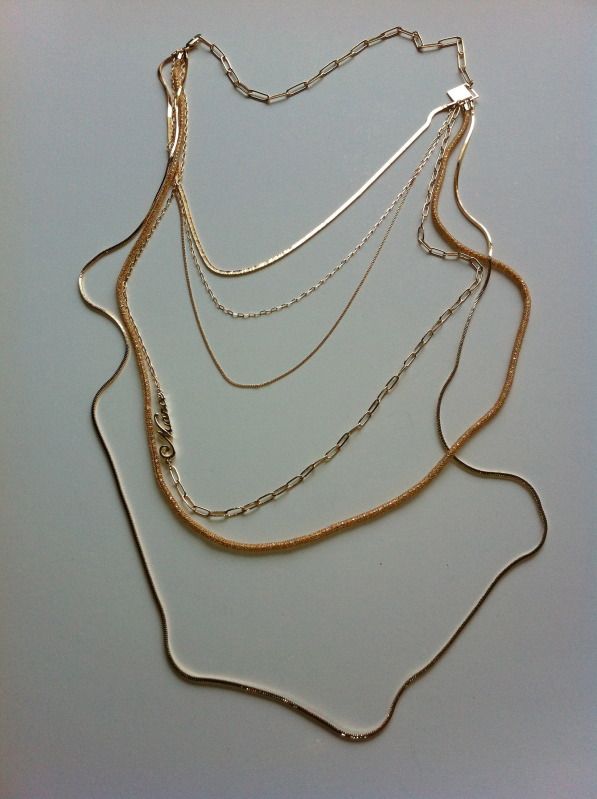 Notes:
Multiple chained
necklace
- this beautifully structured necklace is made with a combination of 6 chains all differently textured, different lengths and different finishing. There's different sized herringbone chains, different sized chain links, super fine mesh and so on.
Details, Size & Fit:
- Made and designed in Korea.
- Claw fastening though necklace is long enough to slip on.
- 6 chains with different textures and finishing.
Necklace's Measurement:
- Length of longest necklace 23.75" / 60cm
- Length of shortest necklace 13" / 33cm
- Weight 61.2g
Colours: Gold Metal / Silver Metal
Code : NL17TP
RM130.00 / S$53.00
More pics