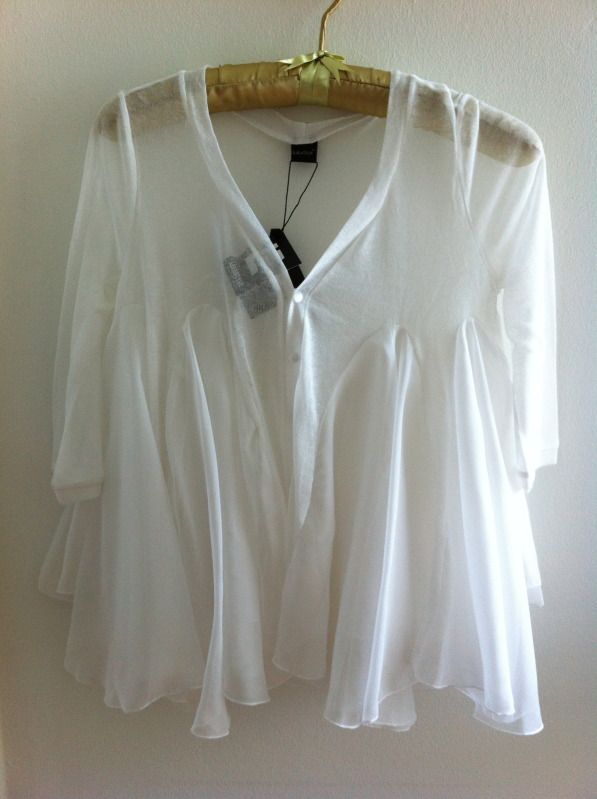 Notes:
A frothy white top a la baby-doll. A combination of fine knitted cotton fabric and frothy chiffon. An innocent baby doll or sexy kitten, you decide. A lovely laced camisole will come through beautifully in this sheer top. Wear with ripped jeans and leather with stud heels for a princess with attitude look.
Details, Size & Fit:
-
Cotton and chiffon.
- Cool wash. No tumble dry.
- Colour: Creamy white.
- Chest: 88 - 102 cm
- Length: 60cm
- Shoulder: 38cm
- Sleeve: 38cm
- Weight: 180g
Code : TP3VAS
RM83.00 / S$34.00
More pics