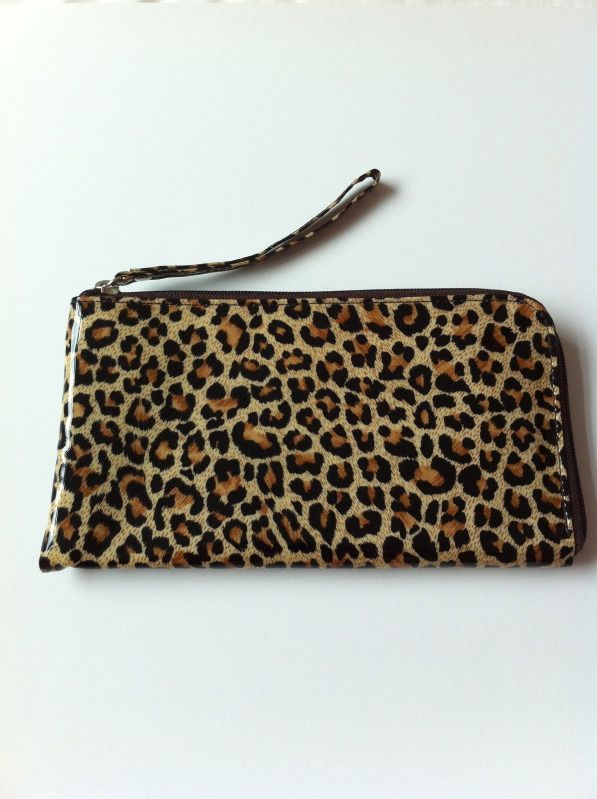 Notes:
I happened upon this purse by chance, and bought it as a one-off. It turned out to be the best thing I ever bought. Let me share with you the reasons.
First, this purse is big enough to be a clutch, yet small enough to be an everything purse.
Second, it is roomy enough for my cheque book, my iPhone, a pen, 3 Credit cards, 3 Debit/ ATM cards, 3 store cards, ID, Driving License, receipts and even a small sticky note pad or packet of tissue.
All the cash goes into a central zip-up pocket which is spacious enough for both notes and coins. The purse zips up two thirds of the way, leaving one end sealed. This ensures easy access and yet so secure nothing falls out of the purse. A really user friendly purse!
Details, Size & Fit:
- Length - 22cm
- Width - 13cm
- Weight
99.5g
- Inside Lining : Leopard Print Satin material
Code : BG1TPS
RM51.00

(Sold)

/ S$21.00
More pics