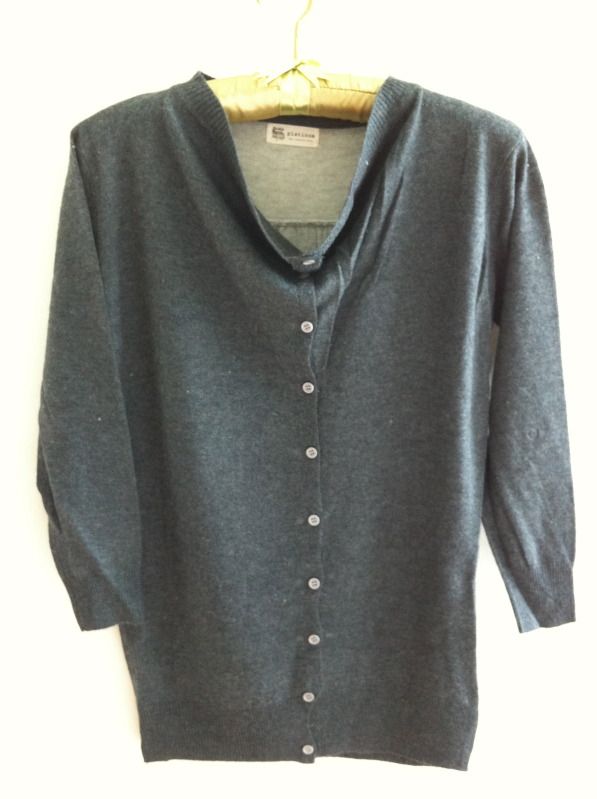 Notes:
Loved this dual-coloured cardi the minute I clapped eyes on it. The unusual collar and the dual color at the back makes this minimalist cardigan a keeper.
Details, Size & Fit:
- 65% Cotton 35% Polyester
- Cold wash
-
Length: 71cm
- Chest: 94cm
- Sleeves: 71cm

- Weight: 200g
Colours:
Comes in a combination of Dark grey with light grey.
Code : TP31TWS
RM64.00 / S$26.00
More pics