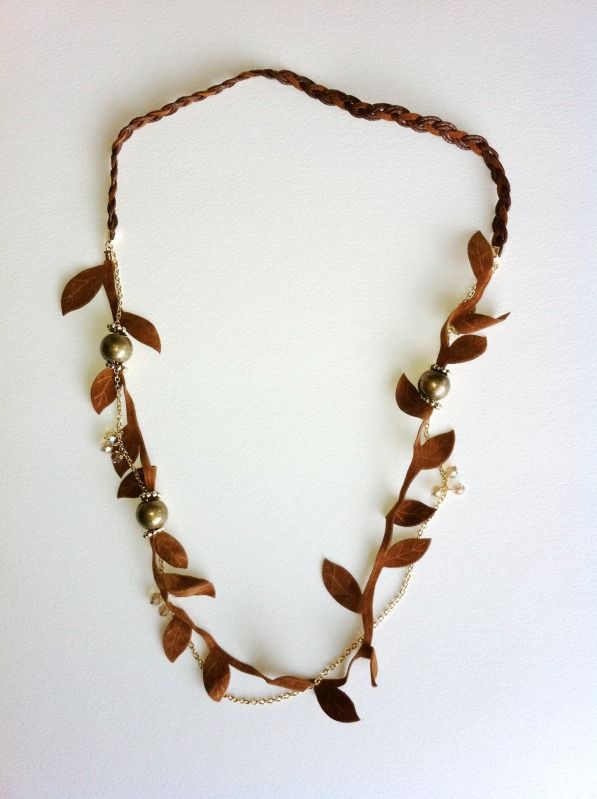 Notes:
Gorgeous, unusual necklace with a chain of leaves cut out from the softest suede. This necklace of suede leaves is balanced out with a metallic chain embellished with small clusters of crystals. Top half of the necklace compliments the rest with a beautiful braid made up of a mixture of suede and brown cord. A true statement making piece.
Details, Size & Fit:
- Slip on.
- Gold-tone chains with similar-toned embellishments.
Necklace's measurement:
- Drop 16.5" / 42cm
- Weight 20.3g
Code : NL6TPS
RM56.00 / S$23.00
More pics